Lexus Panoramic View
Famous paintings / photographs have only ever been seen from one angle. Just like rear-view-cameras give drivers only one single angle to view. Lexus's Panoramic View changes all that. Circa 2017.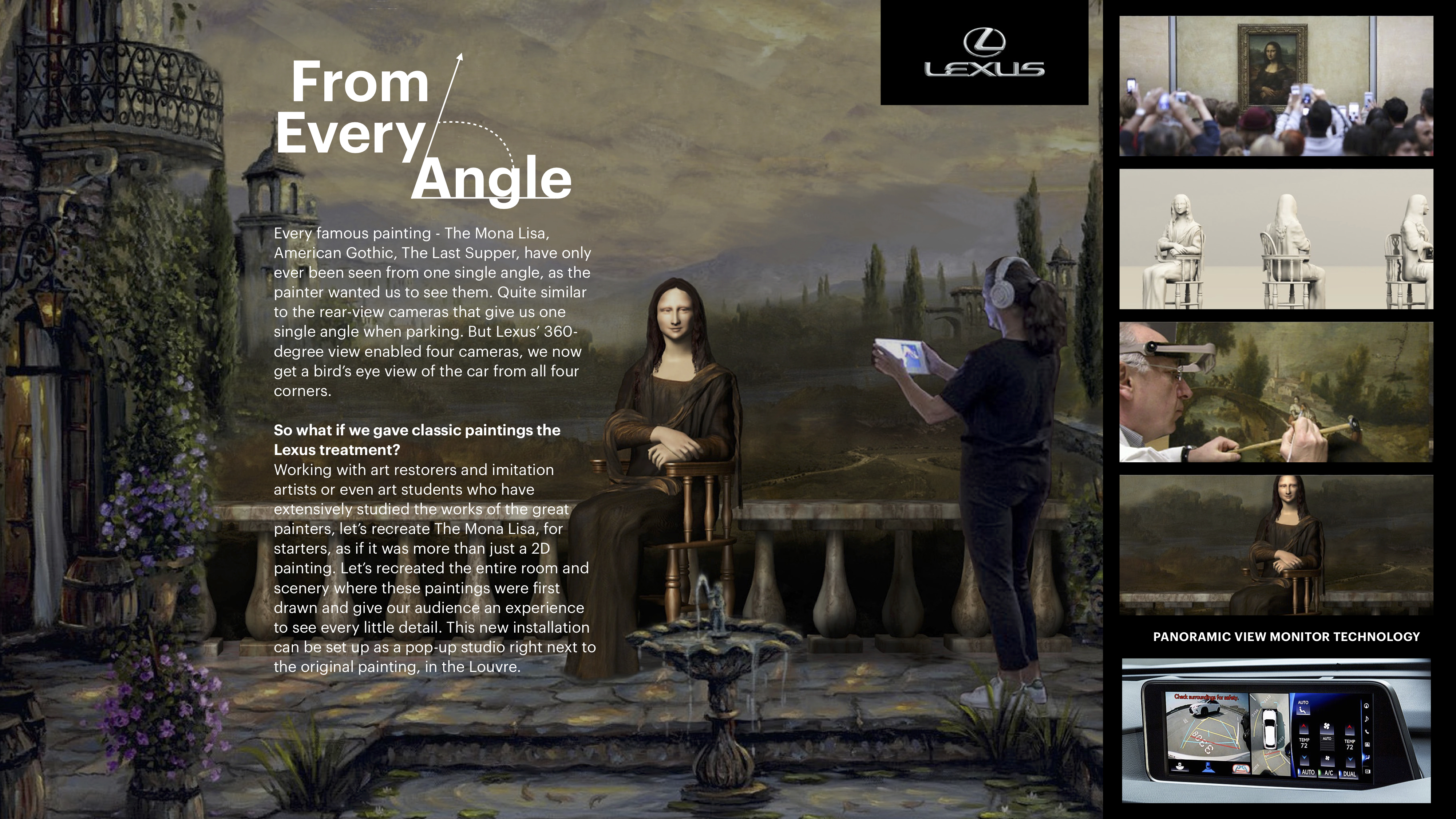 Singapore Airlines
Wanting to promote the in-flight audiobooks, Singapore Airlines approached us to create print ads. We gave them a little bit more. Circa 2016.




Adidas.
Done for TBWA Shanghai. These posters didn't manage catching the light of day or the rain. Circa 2016.




Airbnb
Love this? Live there? targetted at the fan frenzy stirred up by every iPhone launch. Circa 2015.




Victoria's Secret
This was done for a pitch. With Disruption being the DNA of TBWA, this idea was presented as a launch for Victoria's Secret's flagship store in Singapore.
Circa 2015.




Bic.
Singapore was not broadcasting the 2016 Olympics. Bic wanted to. In a way that only Bic could.
Circa 2016.




Heineken.
Heineken Sensation gets everyone talking. And tweeting. If they have a ticket, or are still looking for one. They. Will. Tweet. About. It. So we pitched this idea to the clients. An IF ONLY contender for the ages.
Circa 2013.